Powerful modality focused on lasting pain relief. Releases tension and restores balance to the body and its systems.
Myofascial Release is a safe and very effective hands-on technique that involves applying gentle sustained pressure into the Myofascial connective tissue restrictions to eliminate pain and restore motion. This essential "time element" has to do with the viscous flow and the piezoelectric phenomenon: a low load (gentle pressure) applied slowly will allow a viscoelastic medium (fascia) to elongate.
Trauma, inflammatory responses, and/or surgical procedures create Myofascial restrictions that can produce tensile pressures of approximately 2,000 pounds per square inch on pain sensitive structures that do not show up in many of the standard tests (x-rays, myelograms, CAT scans, electromyography, etc.)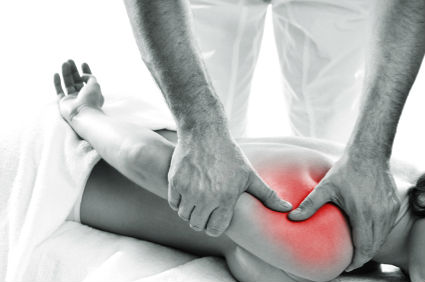 Hands-On Treatment
Each Myofascial Release Treatment session is performed directly on skin without oils, creams or machinery. This enables the therapist to accurately detect fascial restrictions and apply the appropriate amount of sustained pressure to facilitate release of the fascia.
The use of Myofascial Release allows us to look at each patient as a unique individual. Our one-on-one therapy sessions are hands-on treatments during which our therapists use a multitude of Myofascial Release techniques and movement therapy. We promote independence through education in proper body mechanics and movement, self treatment instruction, enhancement of strength, improved flexibility, and postural and movement awareness.
Address
Phone: 817-251-9790
Fax: 817-481-2543
Questions or Appointments | Email Us
Address:
204 North Dooley, Suite 300
Grapevine, TX 76051
Advanced Bodywork & Massage is widely recognized as a regional leader in Orthopedic / Medical Massage. Our Therapists have received specialized training in Orthopedic/Medical Massage and in sub specialty areas, within the field of manual therapy. In addition, our team of highly skilled Therapists can assess and treat even the most complicated painful conditions and develop a treatment plan with the goal of getting you out of pain and active again.
*We retain the right to refuse service
*All sales are final and no refunds will be issued