Discover How Massage is an Essential Part of General Well-being
ABW Medical Massage Clinic welcomes you to experience the healing power of our services. Our team of talented professionals is dedicated to providing you with a rejuvenating and tailored massage experience that targets your specific needs. With a focus on respect and customer satisfaction, we ensure a safe and inclusive environment where honesty and integrity thrive. Trust our expertise as we expertly rephrase existing copy, offering a fresh and improved spin that retains the original information. At ABW Medical Massage Clinic, we take pride in delivering exceptional service to enhance your well-being.
Medical massage therapy treatment is planned out with a specific goal in mind, and your massage will factor into a larger treatment plan that is based around your health needs and goals.
Types of Massage and Manual Therapy Advanced Bodywork Provides:
Orthopedic Massage
Medical Massage
Deep tissue Massage
Kinesio Taping
Cupping

Targeted Vibration Therapy (TVT) 

Manual Lymphatic Drainage (MLD)

Neuro Muscular Therapy (NMT)
Craniosacral Therapy
Prenatal Massage
Sports Massage
Give the Perfect Gift
Get an ECARD for yourself, loved-one or gift one to a friend
About Advanced Bodywork & Massage
Since 1997 Advanced Bodywork & Massage has developed a reputation of quality, RESULTS based therapy that is unprecedented.
ABW Core Values:
Our first responsibility is to our clients. As Orthopedic/Medical Massage therapists, we will facilitate the journey towards health, by helping the client take responsibility for his or her own health.
We will treat all people with respect and integrity to ensure an open and honest work environment.
We will require all of our Orthopedic/Medical Massage therapists to continually update their skills in order to provide the highest level of care for our patients.
We will encourage our staff to be actively involved in their communities.
Our personalized approach to relieving body pain with medical massage techniques can yield impressive outcomes, especially, for those dealing with chronic conditions who have exhausted everything that conventional medicine has to offer.
LET US KNOW HOW WE DID
Click one of the options to write a review
OUR PARTNERS THAT ARE HERE TO HELP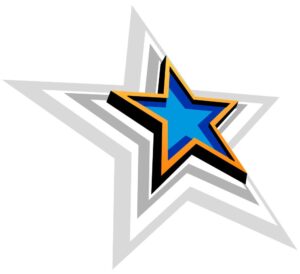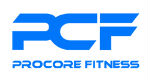 Phone: 817-251-9790
Fax: 817-481-2543
Address: 204 North Dooley, Suite 300
Grapevine, TX 76051
Questions or Appointments: Email Us Here
Advanced Bodywork Massage and Education is widely recognized as a regional leader in Orthopedic / Medical Massage. Our Therapists have received specialized training in Orthopedic/Medical Massage and in subspecialty areas, within the field of manual therapy.
*We retain the right to refuse service
*All sales are final and no refunds will be issued