Schedule an Appointment for Exceptional Care at ABW Medical Massage Clinic
medical MASSAGE
Massage (cpt 97124) and Manual Therapy (cpt 97140) prescribed by a physician.
All clients will have the ability to receive necessary documentation to submit invoices for reimbursement to insurance companies.
All services rendered are eligible for HSA/FSA payment.
Massage / manual therapy
Massage/Manual therapy focused on the treatment of musculoskeletal injuries and conditions.
Various massage and manual therapy techniques are used to manipulate the soft tissues of the body in order to improve muscle function, reduce pain and inflammation, and promote healing.
Helpful to treat chronic pain, sports injuries, repetitive strain injuries, and post-surgical rehabilitation and more.
Discover the healing power of ABW Medical Massage Clinic, where we offer a diverse range of massage modalities tailored to your specific needs: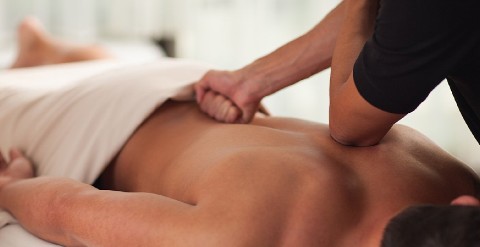 DEEP TISSUE MASSAGE
Relieves tension in the deeper layers of tissue in the body.
Often used to address specific muscle groups or areas of the body that are prone to chronic tension.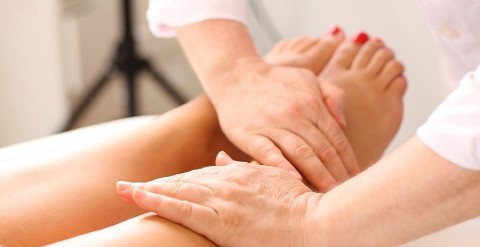 Manual Lymphatic Drainage (MLD)
Helps reduce swelling
Improve the immune system
Decreases post work out soreness
Common treatment for lymphedema and post- surgical rehabilitation
Gentle massage, with the therapist using a light touch
Designed to encourage the natural drainage of the lymph, (which carries waste products away from the tissues back toward the heart.) The goal of the massage is to move excess lymph and fluid out of the tissues and back into the circulatory system, where it can be eliminated from the body.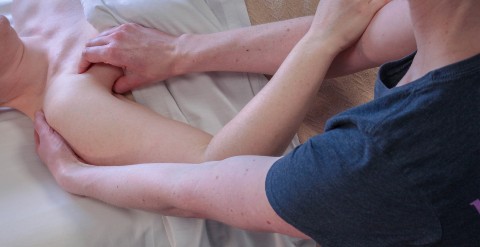 Neuro Muscular Therapy (NMT)
Focused treatment of specific muscles and their corresponding nerve connections.
Designed to correct imbalances in the body's nervous system and muscles, and to alleviate pain and dysfunction.
NMT techniques may include trigger point therapy, stretching, and soft tissue manipulation. The goal of NMT is to improve muscle function and to restore balance to the body's nervous and musculoskeletal systems. It is often used to treat muscle pain and tension, headaches, and other conditions that may be caused by imbalances in the body.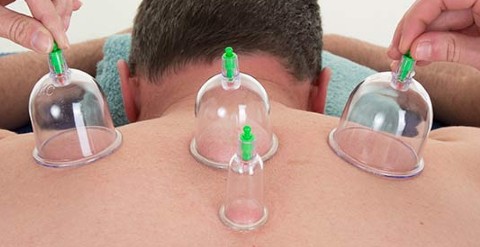 CUPPING
What does cupping treat?
People mostly use cupping to relieve conditions that cause pain. Cupping may ease symptoms of:
Arthritis, including rheumatoid arthritis.
Back pain, neck pain, knee pain and shoulder pain.
Breathing problems, such as asthma.
Carpal tunnel syndrome.
Gastrointestinal disorders, such as irritable bowel disease (IBD).
Headaches and migraines.
High blood pressure (hypertension).
People have used cupping for thousands of years to ease back pain, neck pain, headaches and other problems. Cupping therapy involves creating a suction force to pull blood into the skin. Cupping causes bruising and can lead to skin infection. While research on the benefits of cupping is scarce, the treatment risks are low.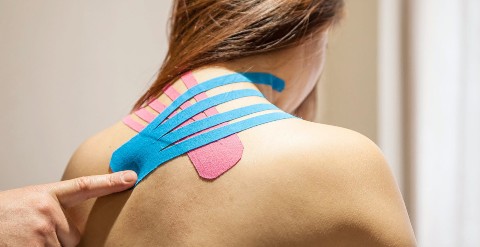 KINESIO
Physical therapists use various methods of Kinesio taping to apply tension to the skin and muscle. Taping can be used as a rehabilitative tool to:
Relieve pain
Reduce inflammation
Relax overused muscles and joints
Improve athletic performance
Stabilize joints
Support the body's natural healing process
Kinesio tape takes the stress off the joints by creating a rubber-band effect that modifies movement while supporting muscles and tendons.
Kinesio (Ka knee see o) tape is a flexible tape that supports and stabilizes joints, muscles, and ligaments as they bend, contract, and extend. You may have seen athletes at sporting events wearing long strips of brightly colored tape strategically placed on or near their joints.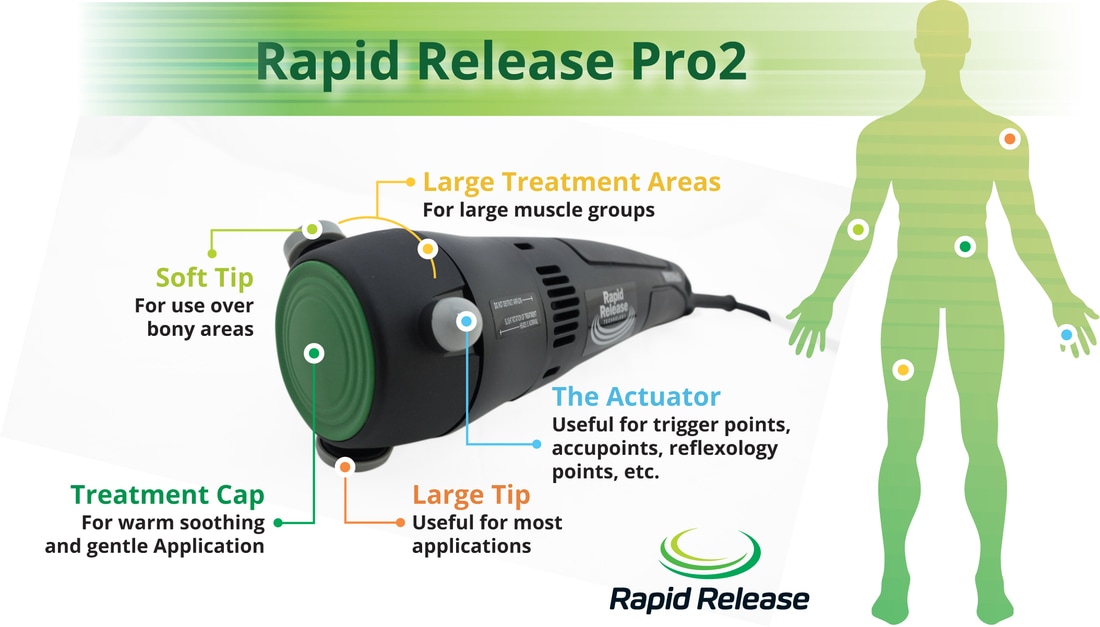 Targeted Vibration Therapy (TVT)
When not addressed timely, adhesions can impair blood flow, pinch nerves, and affect lymphatic drainage.
RRT Is Beneficial For:
Carpal tunnel syndrome
Arthritis
Minor aches and pain
Muscle spasms
Trapped nerves
IT band syndrome
& More
ABW utilizes the advanced tools and knowledge, from the leading (TVT) professionals in North Texas. Rapid Release Therapy (RRT) is endorsed and used by professional athletes. They utilize it to dissolve adhesions, maintain peak performance, and help the body return to an optimal health level as it provides patients with a painless, quick, and long-lasting treatment option.
RRT is one of the most efficient ways to treat soft tissue problems affecting nerves, muscles, tendons, and ligaments. This high-speed vibration therapy is designed to deliver immediate results in the case of adhesions and scar tissue — usually a result of overuse, injury, or surgery.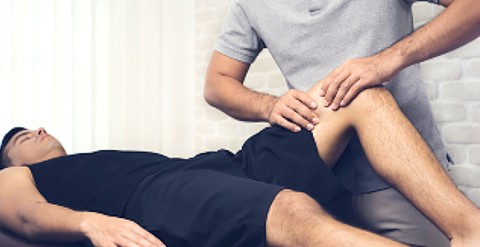 Sports Massage
Specifically designed for athletes or physically active individuals.
Helps improve athletic performance, reduce muscle soreness and stiffness, and prevent injuries.
Good for athletes of ALL AGES.
Involves the use of various massage techniques, such as Swedish massage, deep tissue massage, and trigger point therapy, to help loosen and stretch muscles, increase blood flow, and reduce muscle tension. The therapist may also use joint mobilization and other techniques to help improve range of motion and flexibility.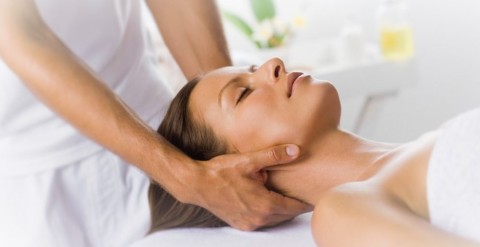 Craniosacral Therapy
Helps alleviate chronic pain, stress, headaches and more.
Gentle touch to manipulate the skull and the sacrum (the triangular bone at the base of the Cspine).
Can have a positive effect on the flow of cerebrospinal fluid around the brain and spinal cord.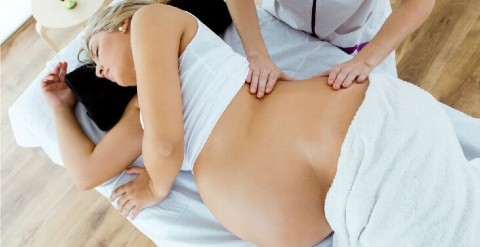 PRENATAL MASSAGE
Customized therapeutic relaxation for the expecting mother to help ease the pains, stress, anxiety and discomforts of pregnancy by bringing ease to muscle tension, improving circulation, increasing mobility and enhancing over all wellness.
Massage can be beneficial in all stages of this process from pre to postpartum.
Our highly trained specialist will walk both you and your growing baby through the stages of change during this season and the next. Prenatal massage is safe for those who are pregnant, trying to get pregnant, or recovering from the birthing process and moving into the season of motherhood with the approval of your overseeing care provider, such as an OBGYN or midwife.
Address: 204 North Dooley, Suite 300
Grapevine, TX 76051
Phone: 817-251-9790
Fax: 817-481-2543
Questions or Appointments | Email Us
BUSINESS HOURS:
Monday: 9:00am – 7:00pm
Tuesday: 9:00am – 7:00pm
Wednesday: 9:00am – 7:00pm
Thursday: 9:00am – 7:00pm
Friday: 9:00am – 7:00pm
Saturday: 8:00am – 5:00pm
Sunday: CLOSED